October
Click here if this email isn't displaying correctly, or to see a listing of previous Library Newsletters
Fall semester hours
Monday - Wednesday 8:00 AM - 8:00 PM
Thursday - Friday 8:00 AM - 4:30 PM
Reference chat will be available:
Monday - Thursday 8:00 AM - 8:00 PM
Friday 8:00 AM - 4:30 PM
The Archive: What's Old is New
To celebrate Dr. Anthony's investiture, our archivist created a display with PSC presidents. Pay us a visit to enjoy the display, or watch this Tik Tok.
The archive also received a large collection of the student newsletter, the Student Review, published by the Student Union. All issues are available in the archive. Some are available by the PSC digital collections page.
How to Google like a librarian
Librarians Google just like everyone else. However, years of experience with research has taught us a thing or two to get exactly what we want. Some Google hacks and other tricks can get you closer to the information you desire.
Quotation Marks
Google searches by keywords, but remember that robots don't read from left to right, or in order. Your bad search results could be because Google searched your phrase out of order. If you want an exact match to your search, put it in quotation marks to tell Google to search for this phrase verbatim.
Example: "The Hitchhiker's Guide to the Galaxy" to search for either the book or movie by the same name
site:
The site feature does a couple of similar, but related tasks. Firstly, it can find something hidden within a website.
Example: If you are struggling to find the admissions page on the Prairie State College website, you can search for site:prairiestate.edu admission, which will bring you directly to the Admissions Information page. (The admissions page is easy to find. This is just an example.)
Site can also retrieve keywords from certain types of websites by searching via both a keyword and a top level domain. (A top level domain is the familiar ending of a website, like: .edu, .org, .gov, or .com to name a few.)
Example: You are searching for the Clean Water Act, but getting results from think tanks, and not government websites. Search for the term, Clean Water Act, using the site feature, and .gov. This instructs Google to return results only from government websites. It looks like this: site:.gov "clean water act"
Wildcard
Sometimes you need to conduct a search without all of the information. An asterisk can stand in the place of missing information, much like an "x" would in algebra, or a wildcard in a game. (Hence the name "wildcard" searching.)
Example: I remember reading an amazing book, but don't remember the title, and can only recall part of the author's last name. To search, I will type in the portion I remember, and add the word author to give Google as much information as possible. Your search would look like this: Jack Lon* AND author. Google would make an educated guess that I mean the author Jack London.
Define
You may not understand every word you read. Luckily, you can look words up easily on Google by putting the word, "define" in front of it. Example: You are described as, "persnickety," but you aren't sure what this means. From context clues you determine it isn't a compliment, so you Google, define: persnickety and learn the meaning.
Pronounce
Sometimes you read a word and know what it means, but not how to pronounce it. Or come across an unfamiliar name and aren't sure how to say it. Google can provide videos, or audio recordings of words being pronounced to avoid embarrassment. Example: I read Brooklyn by Colm Tóibín, but wasn't sure how to pronounce the main character, Eilis' name. I Googled pronounce: Eilis.
This is far from a complete list of Google hacks. We have an entire section of a research guide dedicated to Googling better. The more specific you are, the better your search results will be, and the faster you will get the information you want. If you have any questions, please Ask A Librarian!
Meet our new librarians!
This fall we welcomed three new librarians. You'll see them at the reference desk and in your classrooms. Let's welcome them and get to know them better.
Anri Brod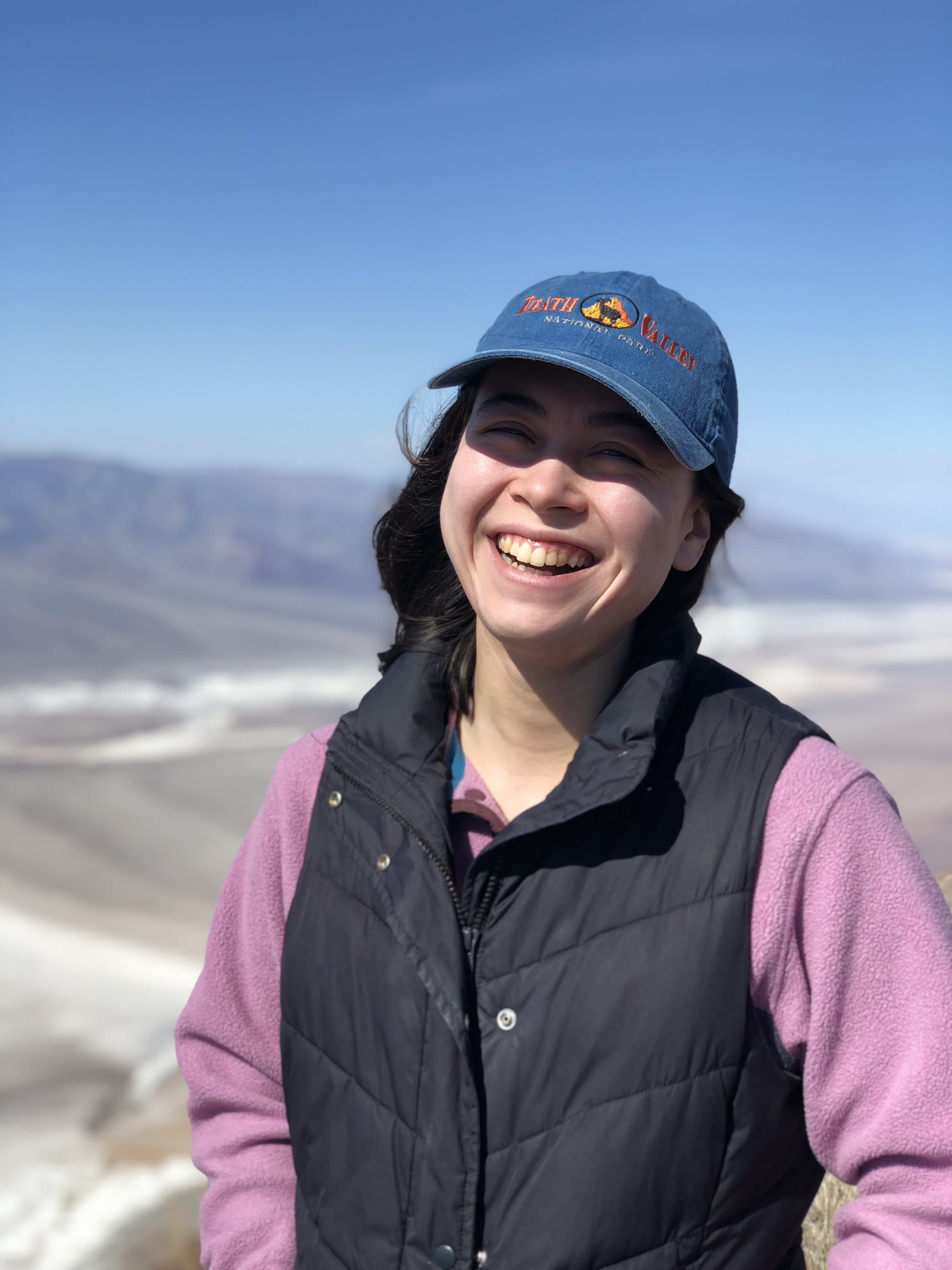 Outside of library work, I like to spend time coaching and playing ultimate frisbee, doing puzzles, and (of course) reading! I came to Prairie State College because I wanted to work directly with students, and my vision of the library is a place where everyone feels safe, supported, and free to be.
Russell Guldin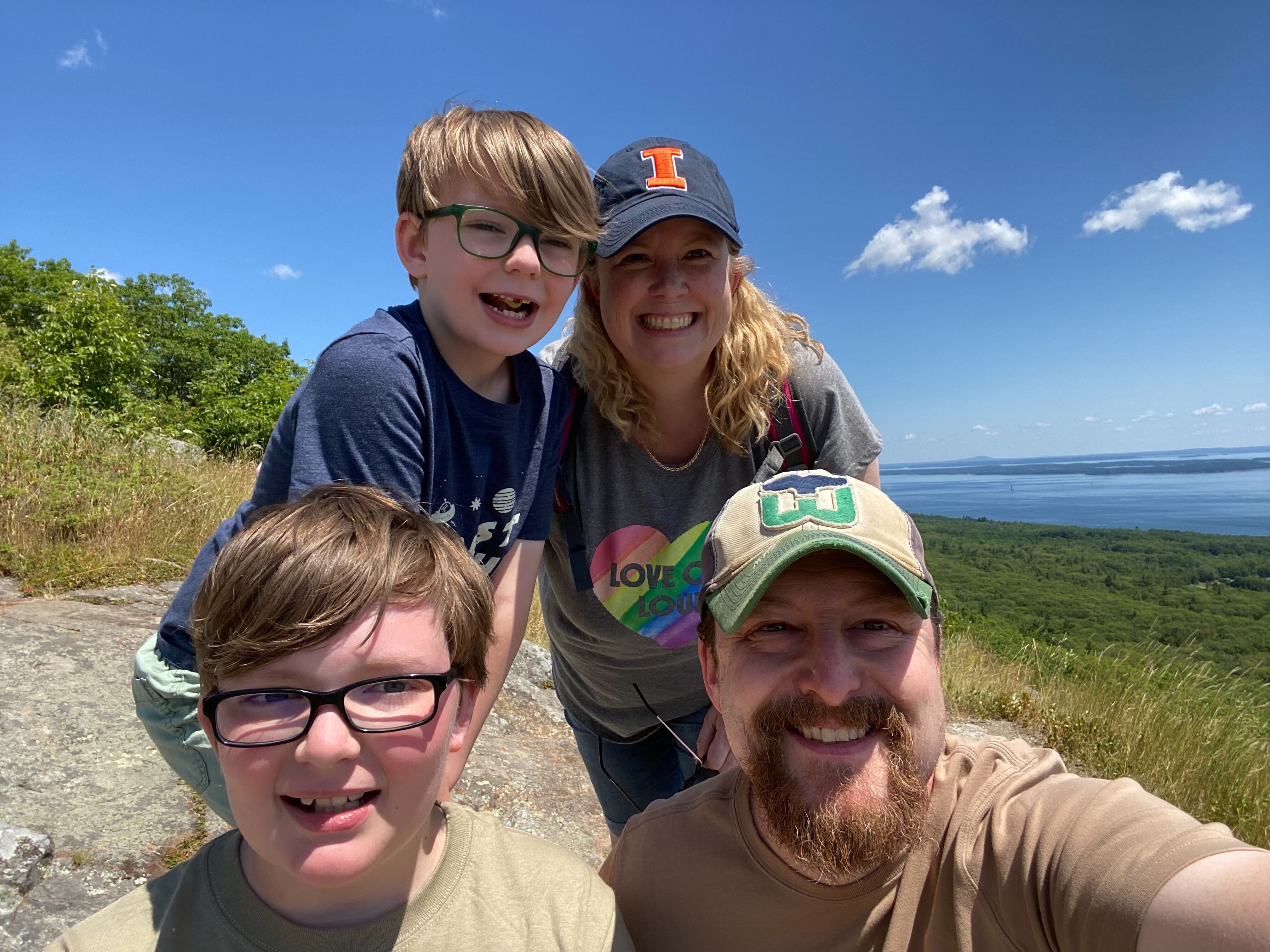 I am excited to be a reference librarian at PSC. My professional experiences are as a high school English teacher and school librarian, and I look forward to continuing my career in public education in our library. I see a library as a place where questions are answered with enthusiasm and without judgment, where all patrons can find an environment that suits their educational needs. Whether that is a table busy with conversation or a small chair to contemplate a train of thought, a library can provide that.
Outside of the library setting, I play bass guitar in an adult band program at School of Rock, spend loud and quiet time with my wife and two sons, and throw time, energy, and money into the black hole that is home improvement and maintenance. I'm quite certain that I drive the only minivan with a Slayer bumper sticker.
Victoria Keller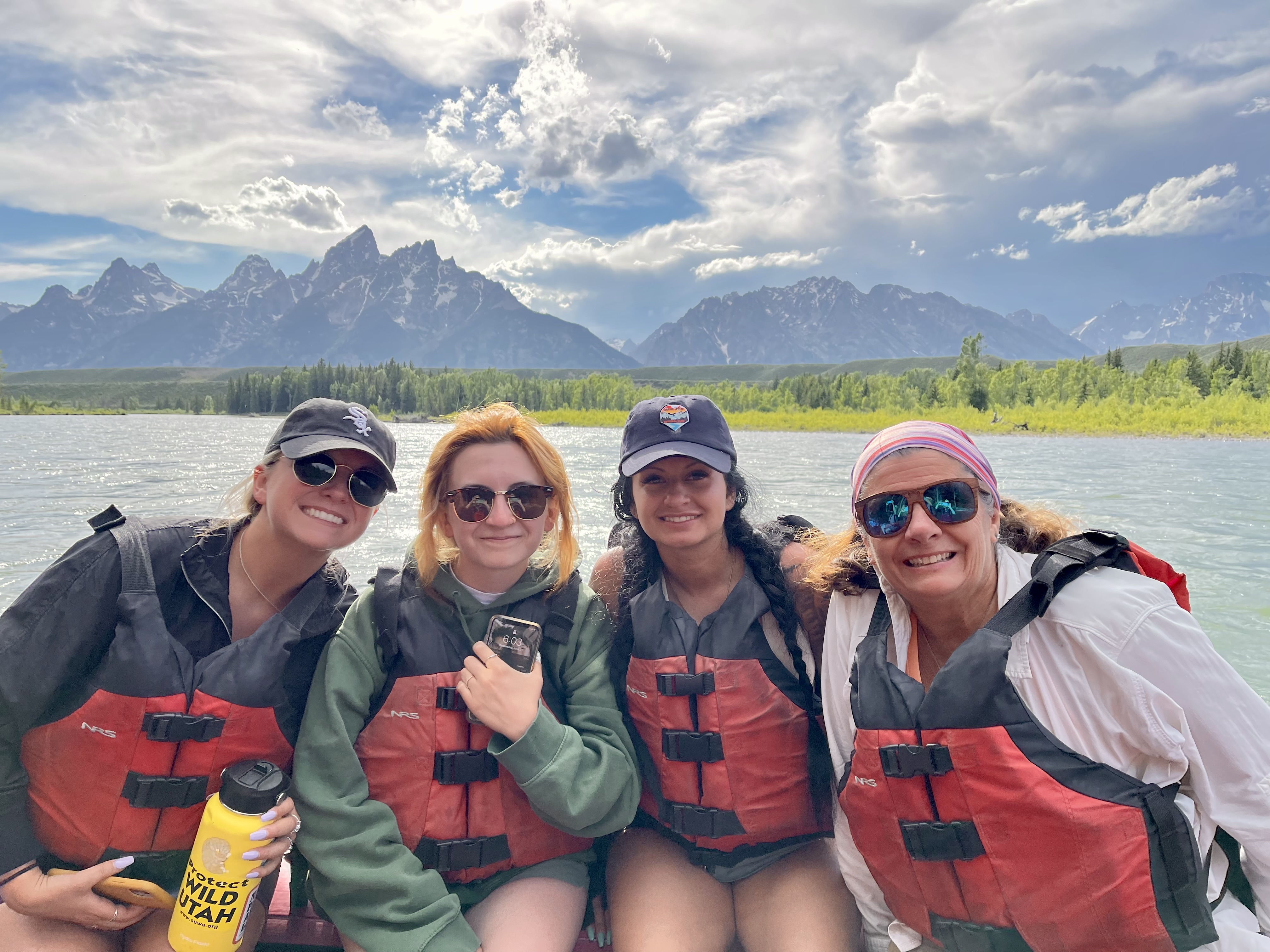 I have always wanted to work in an academic library. When I stepped onto my undergraduate campus for the first time, I knew I always wanted to be near a college, and to be immersed in a culture of learning. PSC students are eager to learn and pleasant. It makes working here enjoyable! When I'm not working, I enjoy spending time with family, I love to travel and I do much of my traveling on my Indian motorcycle! I always carry something to read, just in case I have five minutes to open a book. PSC students want to stay current with technology, and really do come here to learn. I see the library as a place to assist them while on that journey. The PSC library strives to stay relevant while being available to students to support them in any way we can. Our mantra truly is, "How can we help?"
Librarian Watercooler: Subscriptions
The library subscribes to newspapers, journals, ebooks, and movies on an institutional level. This includes streaming movies, ebooks, and music. Today I would like to share one that is of particular interest to those that work in higher education
The Chronicle of Higher Education is an online newspaper that focuses on the issues facing those who work in higher education. If you are receiving this newsletter, that includes you! The library provides access to almost all of the Chronicle. Enjoy your "copy," compliments of the PSC library!
The PSC library has so much more than books. With your PSC user name and password, you have access to audiobooks for a rough commute, melodramatic music to process a breakup, and the day's news. We are proud of our robust collection and happy to share it with you. If you aren't sure whether or not we have access to something, please ask.
Featured Movies
The leaves on the trees are changing colors and flying away in the gusty winds. Families are crowding apple orchards. Everything on the grocery shelves is pumpkin spice. That can only mean one thing: it is time for scary movies!
The library has two databases with full length movies: Feature Films for Education and Kanopy. This video will show how you can access movies through the PSC library's website. These subscriptions come to you compliments of your PSC library, so enjoy…if you dare!
Lastly, the library is here for you; reach out with any questions at Ask a Librarian!